Sitewide Preston's March for Energy Merchandise Sale!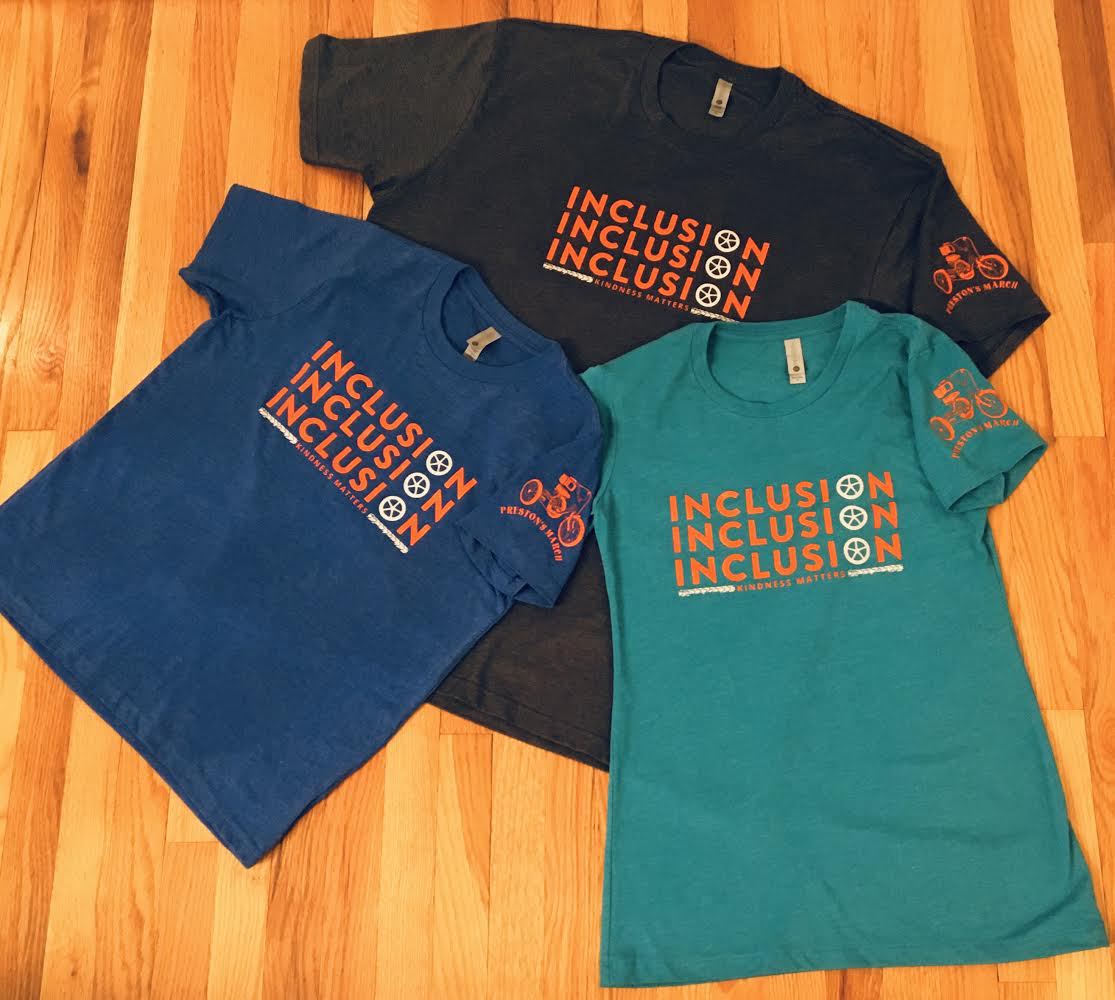 Inclusion T-Shirt
The newest Preston's March Inclusion shirts have arrived. They are super soft, light and very comfortable. Get them and show your support. All proceeds go towards purchasing adaptive bikes for children with special needs.
$15 $10 (+s&h)
Lunchbox
Carry your lunch, and let everyone know! 12″x7″, insulated with side pocket for beverage.
$15 $5 (+s&h)